The People Behind The Podcasts
November 25, 2019
2023-11-21 15:39
The People Behind The Podcasts
Our People
People are the heart of everything we do. It's what brand partners are investing in when we work together. When a brand needs us to connect to consumers, our people find and tell the stories that emotionally connect; inform, entertain, and inspire.
A diversely talented group, our team brings decades of global experience, expertise and insight to the table. We've created some of the most successful, ambitious, and influential brand podcasts ever made.
Pacific Content is made up of veteran media professionals: experts in storytelling, audio production, podcast strategy, marketing, distribution and sound design. Our team loves to hear that our partner's "podcast meetings" are their favorite meetings of the week.
Bragging isn't in our DNA, but this is the team behind AdWeek's Branded Podcast of the Year 2022, Tribeca X's Best in Audio 2023, The Webby Awards 2023, Signal Awards 2023, and The Shorty Awards 2022. 
The People Behind The Podcasts
Matt Mise
Head of Pacific Content
Prior to joining the Pacific Content team, Matt worked at Rogers Sports and Media for more than four years, leading branded content and commercial integrations initiatives. 
Karen Burgess
Executive in Charge of Production, People and Culture
Karen has worked in the media since she first took a summer internship at her local CBC Radio station. Along the way she moved coasts, won a bunch of awards, and launched three national radio shows on everything from country music to economics. She's run daily current affairs programs, headed up a newsroom, and created content for pretty much every digital, audio, and broadcast platform you can use to tell a story. She comes to Pacific Content with two decades of experience making great shows, training hosts, producers and journalists, and creating teams where people love to work.
Shawn Cole
Head of Audio Design & Production
Shawn has been working passionately with sound for over 20 years, seeing it as the perfect way to blend science and art. From mixing legendary anime series (Dragon Ball, Inuyasha, Gundam Seed, Hamtaro), to recording and producing albums (Yukon Blonde, Bend Sinister, Half Moon Run, Hannah Georgas), Shawn is singularly focused on ensuring that the auditory experience engages the listener and propels the story forward. His work has been recognized by the Western Canadian Music Awards, the Calgary Music Awards, and through Canadian Certified Gold and Platinum records. As a principal owner of Fader Master Studios in Vancouver, Shawn spent 15 years finding unique ways to create compelling soundscapes for music and storytelling. In his spare time, Shawn enjoys spending time with his family, volunteering at an elementary school, and tinkering with robots.
Tori Allen
Executive Producer
In 2012, Tori Allen left the security of a permanent job at CBC Radio to move to Asia and she's never regretted it. For the first four years, she reported from Seoul, South Korea where she spent 24 hours living with a team of professional video gamers, sampled corporate nap rooms, tracked the MERS crisis (those were the days), and, on separate occasions, followed propaganda balloons and an international coalition of women peace activists around the DMZ. Tori spent the next four years in Phuket, Thailand, raising kids, feeding mosquitoes and sweating profusely in blanket forts to record host voice tracks with Pacific Content. She is thrilled to be back in Canada, thinking deeply about stories, who gets to tell them and how to tell them better.
Dominic Girard
Executive Producer
Dominic's audio career began with an internship at CBC Radio in Toronto, where he quickly discovered that the art of telling stories with sound sparked imagination more than he expected. His passion for sound-rich stories next took him to Banff, Alberta, where he built and launched an FM radio and podcast network at Banff Centre for Arts and Creativity. He joined Pacific Content in 2016. An accomplished interviewer, news producer and documentary maker, he most enjoys punctuating the intimacy of a story well told with carefully layered sound design. When he's OOO, you'll find him in a forest, or on a beach, or riding his motorcycle, or building a fire, or refining his cocktail skills, or all of the above.
Andy Sheppard
Showrunner | Sound Designer
Andy was a national host and producer at CBC Radio for 15 years, working on flagship shows such as After Hours, The Signal, Global Village, and Metro Morning. He shared in a Deutsche Welle Radio Award and a CBC Program Award. He has reported on illegal rocket festivals from South East Asia, produced a documentary on artificial intelligence from Silicon Valley, and recorded traditional music on remote islands in the South Pacific. Andy is also an international touring musician, a film and TV composer, a finalist in the Peak Performance Project, and the recipient of the Colleen Peterson Songwriting Award. He has a degree in music and arts from McGill University.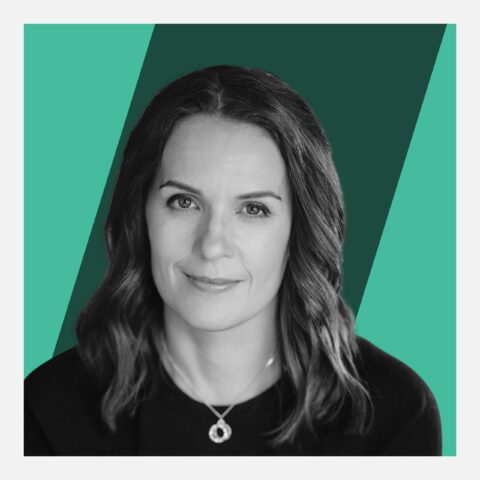 Jennifer Leask
Audience Development Specialist
Jenn loves when great audio storytelling ignites the imagination, and she likes sharing those stories with as many people as possible. Like many of her esteemed colleagues, she started her career in a CBC newsroom, and for 15 years she worked across platforms on air, directing in the field or edit suite, or typing furiously at locations across North America. While she briefly considered moving into consulting for television, she instead went back to school and earned an MA in Communications and Technology where her focus was on the emerging field of data journalism. Coming to Pacific Content as a producer, she's moved into Audience Development where she now works with audience growth and data: her nerd brain and creative heart perfectly in balance. 
David Swanson
Showrunner | Producer
David believes a good story should reveal the extraordinary in the seemingly ordinary, to help people better understand the world and their place in it. Before coming to Pacific Content, David worked as an associate producer on a number of CBC Radio programs including The Early Edition, BC Almanac and On The Coast. He also produced and designed the Interesting Vancouver Presents podcast and worked as the program director for Simon Fraser University's CJSF 90.1 FM. David's stories have taken him on a climb to the mouth of a smouldering volcano… and through Las Vegas to capture the moment an ex-convict reunited with his estranged stepmom. His work has been heard on the BBC World Service program Outlook and on CBC's Podcast Playlist and The Doc Project.
Some of David's favourite things include backcountry hiking, tennis, the smell of Halloween, running for the bus, and dad jokes.
Annalise Nielsen
Head of Strategy & Development
Annalise is a podcast professional whose passion for audio storytelling has driven her entire career. She fell in love with podcasting after producing a five-part podcast series as her Major Research Project for her MFA in Documentary Media, and she hasn't looked back since. She previously worked for eOne's Podcast Network, editing and producing shows, and later, developing marketing and business strategies. She later went on to work for Frequency Podcast Network, where she had experience producing podcasts– such as "The Gravy Train," which quickly reached #1 on Apple Podcasts Canada– marketing podcasts, and strategizing how to continue growing the network. 
Brittany Duggan
Showrunner | Producer
For Brittany, putting together a podcast episode is a bit like choreography — combine compelling ideas and stories with select pacing and sound and you've got memorable entertainment with impact. Brittany found her way into journalism following a career as a contemporary dance artist in Toronto. A Master of Journalism at the University of British Columbia introduced her to audio, video, and digital modes of storytelling, and she has since diversified her coverage of arts in Canada to include culture, society, and current events. Brittany has freelanced for the CBC, Maclean's, Canadian Geographic, and The Georgia Straight, among others. She's the former co-host and co-producer of Arts on Air at UBC's radio station CiTR and still enjoys being a critic for Canada's dance magazine, The Dance Current.
Pedro Mendes has been an audio producer, host, and editor for almost two decades. He spent 13 years at CBC Radio where he worked on arts, sports, music, and current affairs programming, as well as producing and hosting a number of his own series and documentaries. He has worked as a studio director for Penguin Audio Books with some of Canada's most prominent authors as well as a past Prime Minister. Pedro is also Canada's leading voice on classic men's style. He has published a book on the history of Canada's oldest tailor and writes for prominent newspapers and magazines around the world. He has also produced a number of documentaries, a TV show, and a podcast series about classic style, the history of denim jeans, and why dressing sustainably matters.
Alison Broverman
Showrunner
Alison Broverman is an award-winning audio producer, arts reporter and occasional playwright. On air, she has taste-tested a data drink machine (for CBC's Spark; the data was delicious), and simultaneously donated blood and conducted an interview (for CBC's Here and Now; the nurse was not impressed). In print, she has pitted vegetables against each other tournament-style (onion won) and followed an immersive theatre production from Barrie, Ontario to London, England. Prior to joining Pacific Content, she produced a wide variety of radio shows and podcasts for CBC Radio, including How To Do It, Grownups Read Things They Wrote as Kids, The Fridge Light, and Podcast Playlist. Her written work has appeared in The Globe and Mail, The Toronto Star, Quill and Quire, and The Canadian Theatre Review, among many other publications. By night, Alison can be found running Borrel, the Dutch bar and restaurant she opened with her partner in Toronto in 2017.
Annie Rueter is a podcast producer and journalist based in Vancouver. She's a big fan of talking with strangers, the outdoors, books, art, and dessert. Before joining Pacific Content, Annie was a fellow of the Global Reporting Program at the University of British Columbia's Graduate School of Journalism. Annie spent a year as a GRP fellow, reporting on global seafood supply chain issues. The multimedia project won gold in the 2019 Digital Publishing Awards for Best Editorial Package. Annie is well-versed in simplifying complex stories and information, having produced two seasons of Choiceology with Pacific Content (exploring lessons from behavioral science), and a season of if/else (debating career choices in technology). Annie's other work can be found in CiTR Radio, CBC News, Canadian Geographic, NBC News, The Globe and Mail, among others.
Kristie Chan
Sound Designer
Kristie is an audio engineer based in Vancouver, B.C. Her passion in sound began in singing/songwriting and has, since then, evolved to anything and everything related to audio.  After graduating with a diploma in Post and Game Audio Production in 2019, she's worked on various projects, most notably Altdeus: Beyond Chronos (an interactive visual novel for the Virtual Reality platform). She's always found sound design to be a crucial part of bringing the worlds of media to life and thrives to evolve that skill everyday.
Pippa Johnstone
Showrunner
Pippa is a freelance podcast producer and sometime theatre-maker from Vancouver, now living and working in Toronto. She co-hosts & produces Word Bomb with TVO, an award-winning series about the evolution of words, associate produces CBC's PlayME, a podcast featuring new Canadian plays, and produced the Globe Content Studio's AI Meets World for Microsoft. She is passionate about making innovative audio, from radio plays, to live performance, podcasts or audiobooks, and will take any excuse to spend time in a recording studio. She holds an MA in Media Production from Ryerson, and a BFA in Acting from UBC.
Erin enjoys finding the human spark in the story. Erin spent over a decade at the CBC as a producer and journalist, creating content for a variety of shows. She is one of the founding producers of CBC Radio's The Current. An autism advocate, Erin has applied her skills to fundraising and event management for a multinational nonprofit. In all her endeavours, she channels the power of stories to make deep and lasting connections. She is excited to continue this work with the Pacific Content team.
Robyn Edgar
Sound Designer
Robyn is an audio engineer and sound designer based on the East Coast of Canada. She holds an undergraduate in Computer Science, a Masters in Biology, and a Graduate Certificate in Audio Storytelling from the Salt Institute for Documentary Studies. From an early age, Robyn was fascinated by narrative radio. She remembers the Vinyl Cafe being a staple of the Saturday morning breakfast table in her house and This American Life being the go-to choice for long drives. However, it wasn't until she was attending McMaster University in Hamilton, Ontario that she finally had the chance to try her hand at creating radio herself. She hosted and produced at the local campus community station, 93.3 CFMU, and then went on to freelance as a producer in Toronto on a handful of branded podcasts, before ultimately going back to school in Portland, Maine for documentary radio. Prior to joining Pacific Content, she was based in New York City working as an audio engineer for Marketplace public radio and as a contract mix engineer for the forthcoming Spotify podcast FOGO.
Mark Angly
Sound Designer
Mark is an unashamed audio nerd who enjoys applying his love of sound to create things. His professional journey started over a decade ago in a punk rock band, but after a few years spent getting a degree in music production and recording bands at Fader Master Studio, he transitioned to audio post production. Mark has worked on everything—from dozens of Christmas movies for film and television, to "Snowpiercer" for Netflix, honing his sound design and mixing skills to complement the needs of any project. He even won a Leo award for his work on the Sci-Fi Feature, "Volition." He's incredibly excited to have now immersed himself in the world of podcasts.
Emily Shank
Head of Business & Production Operations
Before joining Pacific Content, Emily's experienced spanned traditional TV, short & long format film, radio and the web.  A consummate professional; she brings a steady hand to each of her projects with grace and savvy.  And check lists, she brings a lot of check lists.
Among her numerous projects, Emily was: series producer for Think Big (TVO) which was nominated for the Gemini Award Best Direction Children's or Youth Program or Series, the CFTPA Indie Award Best Children's & Youth Programme or Series, and the Alliance for Children & Television Award of Excellence; producer for the short film Toronto-New York with Bravo!FACT funding and screenings at the NXNE Music & Film Festival; supervising producer for Timber Kings (HGTV Canada) which in 2014 was the #1 rated series in the network's history; coordinating producer for The Age of AI (YouTube Premium) hosted & executive produced by Robert Downey Jr; and post production supervisor & line producer for British Columbia: An Untold History (Knowledge Network) narrated by Shane Koyczan.
Christian Prohom
Sound Designer
First and foremost a musician, Christian spent several years playing in notable West Coast punk bands Red Tide, D.O.A. and the Dayglos, before transitioning into a slightly less eardrum-compromising career in film & television. He's composed and designed sound for all manner of fine folks from broadcasters like the CBC, CTV, Discovery Network, WTN/Slice Network, Knowledge Network, to independent and feature filmmakers. When he's not bending sound into podcasts for Pacific Content, you'll find him in the woods with his family, foraging for perfectly safe things to eat.
As a child, Wanyee loved listening to audio dramas on cassette tape. Fast forward a couple of decades—now armed with a Master's degree in journalism from the University of British Columbia, she is telling stories herself.
She spent a year at CBC, producing for radio, TV and the digital desk before accepting a job as a reporter at Metro News. She was most recently at the Toronto Star, where she covered everything from gruelling court cases, to the plight of endangered orcas, to the deadly spread of COVID-19 in nursing homes. After working in news for six years, she's excited to explore other forms of storytelling.
Wanyee lives in Vancouver with her husband, their sassy corgi, and a growing brood of house plants.
Aparita Bhandari
Producer
Aparita Bhandari is an arts and life reporter in Toronto. Her areas of interest and expertise lie in the intersections of gender, culture, and ethnicity. Her work has appeared in a range of Canadian and international media including the CBC, The Globe and Mail, Hazlitt magazine, and Roads & Kingdoms. She's gone hyperlocal when she covered the many communities that make up the Toronto suburb of Scarborough. She's also the producer of Hindi language podcasts KhabardaarPodcast.com and Darmiyaan.com
Sean is the finance guru at Pacific Content. He holds a CPA, CMA designation in British Columbia, Canada. His superpower is providing financial strength to ensure a sustainable and profitable business, while helping to get life-changing podcasts into the ears of millions of people. Sean became an accountant by luck and he's not the typical accountant type. He brought operations and finance experience to a wide variety of industries prior to Pacific Content—Hospitality, FMCG, Media, Casino Gaming, Engineering Consulting, and Financial Services. His biggest passion project is teaching his kids Mandarin and Farsi, and his ultimate goal is to keep up with his kids mountain biking and skiing in different parts of the globe.
Ryan Clarke
Sound Designer
Ryan is a strong believer in pairing an excellent story with great sound design. From a young age, he fell in love with music, audio production and even spent seven years playing various brass instruments (mostly Trumpet). After attending Seneca college for Radio, in 2016, Ryan spent time working as Technical Producer for Sportsnet 590 The Fan, Commercial Producer for 105.9 The Region, Assistant Producer on KiSS 92.5's, Roz and Mocha show and most notably as a Producer/Sound Designer at Frequency Podcast Network. 
During his time at Frequency, Ryan produced and did sound design for several shows including his work on Apple Podcast Canada's 2020 show of the year, The Hopeful as well as The Gravy Train, which was ranked #1 on Apple Podcasts Canada.
Russ More
Audience Development & Paid Media Lead
Russ LOVES stories, tabletop games, and is a recovering maze-addict who just wants to have fun and play with his friends! Why do they run from his puzzles!! When he's not tormenting his friends, Russ is an award-winning audio producer that got his start finding audiences for the entertaining sounds he was creating in broadcast radio before setting his sights on the podcast world.
Russ brings more than a dozen years of traditional advertising, promotional, and marketing experience to Pacific Content as Media Buyer.
As the founder of Dumb Dragons Productions, Russ co-creates and markets award-winning fiction podcasts like Dumbgeons & Dragons and Facing Fate, while working with many other world-class production houses including the Fable and Folly Network.
Marshall Whitsed
Producer
Everyone has a story to tell, and it's been Marshall's passion to bring those stories to life, and to as many ears as possible. While pursuing a degree in Radio Production in the UK he was introduced to radio plays, like War Of the Worlds, and the exciting ways to paint pictures using audio. His radio experience spans the UK, USA, and Canada, having spent the last decade working in several provinces as a host, journalist, production assistant, and marketing director. In addition to making podcasts Marshall is also a freelance voice talent and photographer and enjoys mixing live sound in his spare time. When he's not creating captivating audio, he's probably looking for the nearest trail on his mountain bike or playing on the floor with matchbox cars and his kids while making his own sound effects.
Interested in making an original podcast?
Have a brand goal or idea you want to talk about?